Costa Rica Category Archive
«
Back to Blog
by on 05-11-2020 10:27AM in Costa Rica
Start selling products and services online like a pro today!
Start Your Own Online Business today! AskZipy.com is the top online business directory in Costa Rica. We offer online business tools and resources for companies in Costa Rica. We have business listing packages, an online store, a turnkey booking system and more...
For a limited time, motivated and savvy entrepreneurs have an opportunity to start their own online business for FREE. We offer a turnkey online store platform, training and support to help you quickly and easily start your own online business.
Selling online with our AskZipy website has never been easier, faster and more scalable. Start with your own products or sell someone else to help you get started.
AskZipy.com has everything you need to start your online store and start selling online TODAY!

Read Full Story Comments (0)
by on 05-11-2020 05:42AM in Costa Rica
For the first time in Costa Rica, and a few weeks after being circulating in the country, the genomics group of the Costa Rican Institute for Research and Teaching in Nutrition and Health (Incense) completed the sequencing of the entire genome of the new SARS-CoV-2 coronavirus.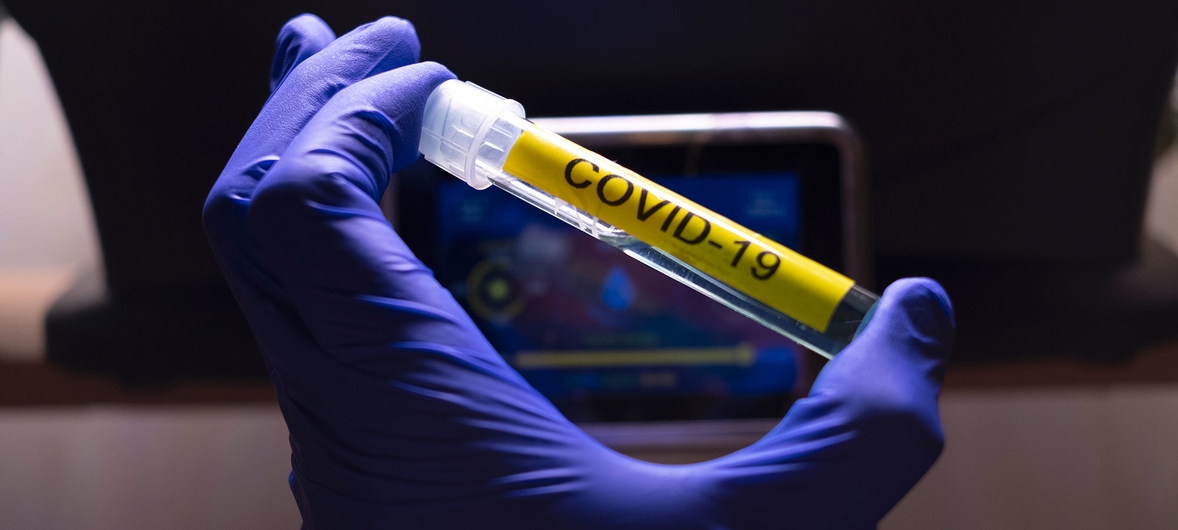 Read Full Story Comments (0)
by Ask Zipy on 03-27-2020 11:07AM in Costa Rica
Hotels have had to shut their doors. Tour guides have been laid off and their companies closed for the foreseeable future. Academic Institutes, private and public schools, and other learning institutes have had to close, or move to online platforms. Movie theaters, restaurants, bars, casinos, bowling alleys, music venues, coffee shops . . . all closed. Walking through the streets can feel like a stroll through a ghost town. Some restaurants are trying to maintain take out options as long as they can. All of these can feel very isolating, but now more than ever is the time to come together as a community.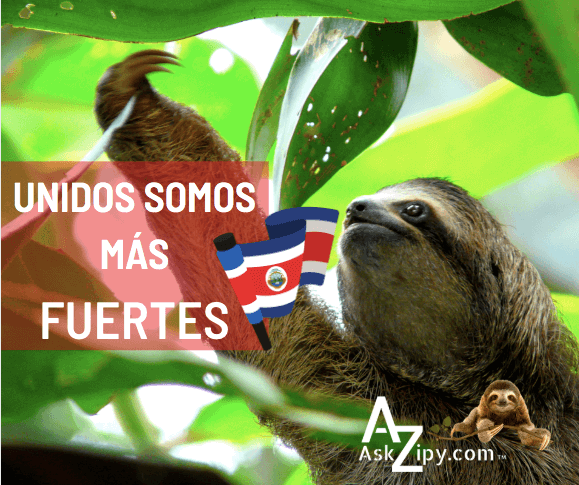 Read Full Story Comments (0)
by Ask Zipy on 03-27-2020 10:07AM in Costa Rica
One of the worst feelings in the world is to feel helpless and hopeless as COVID-19 wrecks havoc on our community and economy. First of all, remember that this too will pass, and Ask Zipy is here to help get you through it.

Read Full Story Comments (0)
by Ask Zipy on 03-26-2020 01:52PM in Costa Rica
URGENT: CALL TO ACTION

Where do you come in? Right now, Mr. Murray has enough filament to produce hundreds of masks and has indeed begun production and is running the 3D printer 24/7 to make sure the health providers have the appropriate protection. However he needs the clear plastic that goes in the front and the nylon cords for the straps. A bit of creativity can be used here, but the healthcare workers need to be able to see out of the plastic and it needs to be non porous to protect them from harm.

If you have any such plastic, are willing to donate some, or know where to acquire some, please contact info@askzipy.com or WhatsApp +506 8828 1555. #SupportCostaRica
Read Full Story Comments (0)
by Ask Zipy on 03-20-2020 09:57AM in Costa Rica
So what can we do? First of all, we should follow all government rules and suggestions in hope that this huge tidal wave will pass more rapidly with the least amount of infections and deaths as possible. We should not cancel our trips, flights, dinner reservations, tours, etc we should RESCHEDULE them. More than ever, businesses are relying on this income to get them through the hardest of times. Unfortunately, some won't make it through. If you have the means to eat out, order takeout from local restaurants and instead of storming Maxi Pali, visit the small pulperías and buy from them. We need both to give and to receive community support now more than ever.

This is where Zipy WANTS TO HELP YOU. I'll use all of my 6 toes to scratch your back, and when you get on your feet, you can scratch mine too. Just leave my little symbiotic moth friends in peace. I will offer you A FREE ONLINE LISTING with Ask Zipy and a FREE ONLINE STORE to help get you all on your feet. We can work out a FAIR COMMISSION for me, so that we can all keep afloat. Everybody and everything has gone virtual now. Let me do the work to get you where you need to be. No strings attached.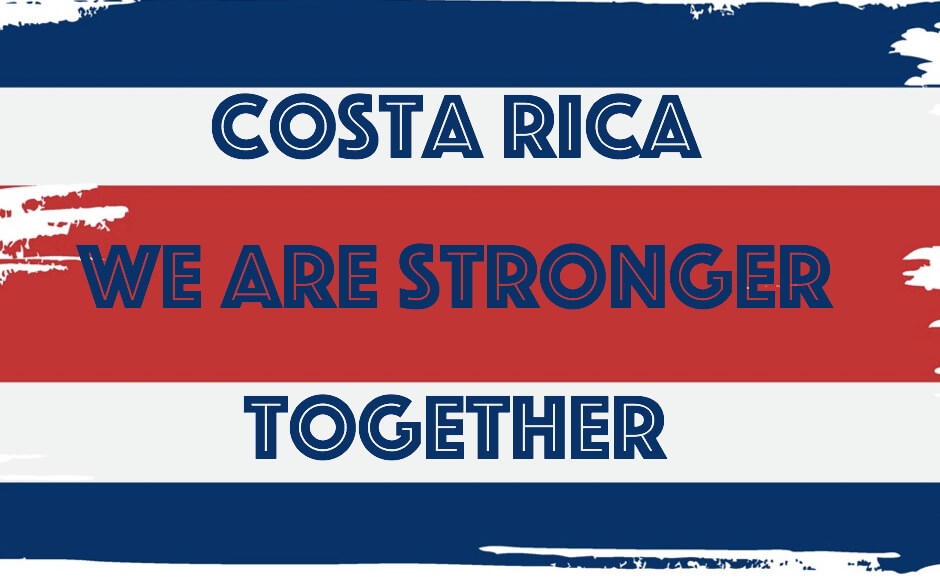 Read Full Story Comments (0)
by Ask Zipy on 09-21-2019 10:59AM in Costa Rica
I love stopping by the Feria Verde whenever I can and enjoying a freshly made lunch, especially handmade tortillas, with a delicious cup of coffee from Taza Amarilla. At the Feria Verde the whole community comes together to shop, listen to live music, dance, enjoy the park, play on the playground, play frisbee, or let their dogs make new friends! When you go, watch the faces of everyone there. I challenge you to find a person without a huge smile on their face!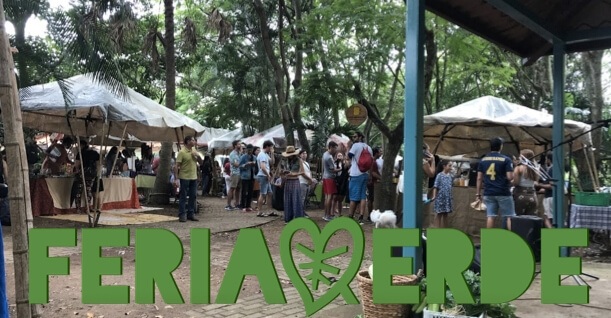 Read Full Story Comments (0)
by on 09-12-2019 07:12PM in Costa Rica
Independence Day celebartion
Read Full Story Comments (0)
by Ask Zipy on 08-19-2019 01:28PM in Costa Rica
Information on Driving in Costa Rica as a tourist and getting a Costa Rican driver's license as a resident of Costa Rica. Read More...

Read Full Story Comments (0)
by on 07-25-2019 12:11PM in Costa Rica
Guanacaste Day is a public holiday in Costa Rica, celebrated on July 25th in celebration of Costa Rica's annexation of Guanacaste province. On Guanacaste Day, banks, government offices and most businesses will be closed. Shops and restaurants will remain open.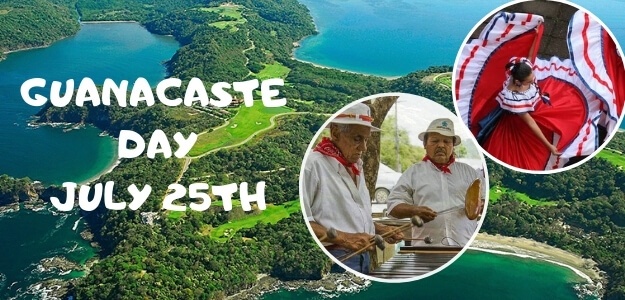 Read Full Story Comments (0)