Welcome to Canton de Quepos
As President of the Chamber of Commerce, Industry, and Tourism of the Canton de Quepos, I would like to welcome you to the Canton de Quepos.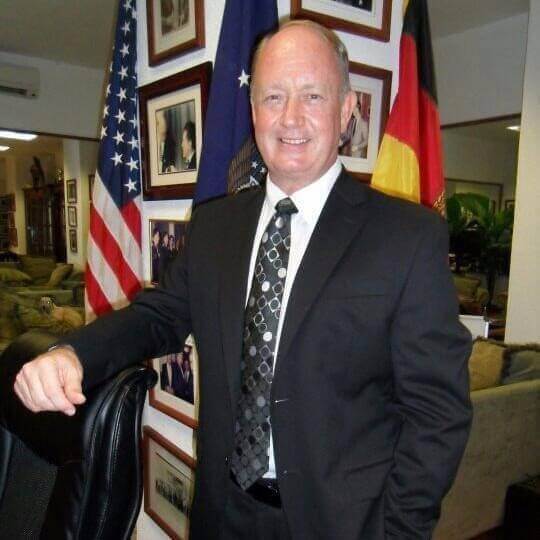 We are a prosperous Canton of about 520 km2 with 33.000 inhabitants and one of the most popular destinations in Costa
 Rica. Every year we have approximately 700.000 visitors of which more than 500.000 people visit our Manuel Antonio National Park alone. Our four main industries are the Tourism, Palm Oil, Commercial Fishing and the Marine Industries. No less than 13 of the 15 main reasons why tourists visit Costa Rica in the first place can be found right here in our Canton. Only a volcano and a museum are missing!
Thanks to very close cooperation between the local private sector, Municipality and Central Government our Canton is one of the safest in the entire country. Just like in other areas and countries, this does not mean you can let your guard down especially in the bustling Manuel Antonio area.
Parking is free but contributions are welcome. We recommend you summon a police officer when you find an overly aggressive person trying to "sell" or push you a free parking space or a tour. You are best served to make these type of tour and excursion arrangements through your hotel or travel agency and you use inexpensive public transportation while in our area.
Since Costa Rica has no mandatory lifeguard law i.e. Ocean Rescue you should be very careful when entering our waters. While we have an excellent group of lifeguard volunteers, because of strong rip currents, we recommend you always use caution, do not swim alone and watch the signs. If caught in a rip current DO NOT FIGHT IT, simply swim sideways until the current subsidies and exit the water.
Quepos has a very rich history starting with the Quepo Indian Tribe and should you be interested in learning more about our area, retiring, moving or investing here please do not hesitate to call or email our Chamber. We have several experts in these fields available and we do not want for you to fall victim of unscrupulous people and risk your hard-earned money and there are stories abound!
The Canton de Quepos has a tremendous future ahead with many exciting and pending projects on the books and we look forward to hosting you or be part of it.
Harry Bodaan
CCIT President
Tel:  2519 9130
eMail: 
La Marina Pez Vela (1.72 mi)
Quepos, Costa Rica 60601