This tour offers you the chance to get up close to the wide range of biodiversity in Carara National Park, exploring the place that boasts the largest remaining wild population of Scarlet Macaws. You can also join our guides in the afternoon for a crocodile boat cruise down the Tarcoles River.
The standard tour includes a tour of Carara National Park and lunch.
You can add-on the option of the crocodile cruise on the Tarcoles River.
The tour is led by bilingual, Costa Rica Tourism Board certified guides.
Traditional Costa Rican breakfast and lunch are included.
Travel time to Carara National Park is 1.5 hours each way.
You can book this tour as a private tour. See more information?here.
PRICE:?Just Carara National Park Tour: $175.00
Carara National Park and Crocodile Boat Tour: $210.00
GROUP SIZE:4 people minimum. 6 people maximum.
START TIME: 5:30 am
Hotel pick up included when staying in Quepos or Manuel Antonio | Additional cost applied if staying outside Quepos or Manuel Antonio
During the booking process chose the time that accommodates best to your itinerary or lifestyle.
RETURN TIME:?Only Carara National Park Tour and lunch: 2 pm
Carara National Park Tour, lunch and Tarcoles River crocodile cruise: around 6 pm
INCLUSIONS:? Breakfast ? Drinks on the boat ? Binoculars ? Traditional Costa Rican lunch ? Entrance to the park
? Round trip transportation to and from Manuel Antonio and Quepos Hotels ONLY is included in the price, but we are happy to arrange transportation if requested in advance.
WHAT TO BRING:? Please wear tennis shoes or hiking boots
? Don?t forget your camera or cell phone!
? Wear light clothing, comfortable for hiking
? Bring sunscreen and/or bug spray
LANGUAGES AVAILABLE:?English ? Spanish
Please let us know in advance which language you would like your tour in and we will do our best to accommodate your request.
NOTE:?Read our?FAQ page?to find out more about the tour!
For every extra item sold 5% will go directly to environmental education and conservation projects.
WHAT DOES YOUR TOUR HAVE IN STORE?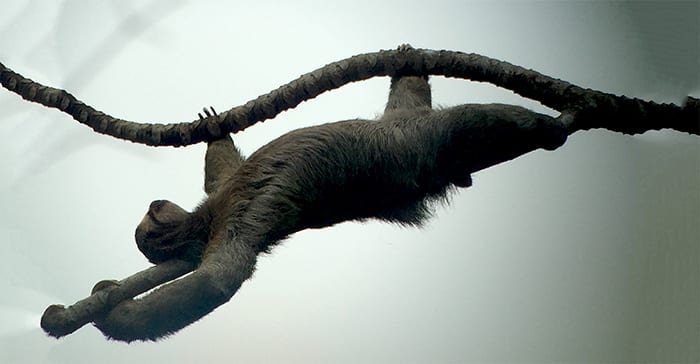 Your adventure begins when Manuel?s Tours comes to pick you up from your hotel. We will take a scenic drive north along the coast to?Carara National Park.?Your guide will educate you on the abundance of wildlife that makes Costa Rica unique to the rest of the world. They will keep their eyes peeled throughout the journey to the park for wildlife!
Upon arrival at the park, we break for a quaint breakfast of coffee and fresh fruit. Around 7 am we will begin our morning hike throughout the park. Carara National Park is where the humid rainforest meets the tropical dry desert making it the?perfect place to see a wide variety of bird species. You will see the largest remaining wild populations of Scarlet Macaws.?In addition, you may see toucans, trogons, wrens, antbirds, woodpeckers, snakes and deer!
Don?t forget to bring your phone or camera?with you! You won?t want to miss the opportunity to take professional looking photos and HD videos of these uniquely beautiful birds.?Manuel?s tours are different from other tours in Costa Rica because of our use of new, ATX Swarovski viewing scopes.?Our guides are trained to help you take the best quality photos so you can?take home a lifelong memory of your Costa Rican adventure!
Once we finish our walk, we will have a typical Costa Rican lunch in the beautiful landscapes of the lowlands.
IF YOU BOOKED A BOAT TOUR YOUR ADVENTURE CONTINUES…

See the best of Costa Rica?by land and water?during this jam-packed full day tour! Your guide will first take you through the trails of Carara National Park. The rest of your tour will begin where Carara National Park ends ? the Tarcoles River. Your guide will accompany you as you spend the afternoon cruising down the river.
The best part??You?ll see one of the most populated American Crocodile habitats in the world!?In addition to the crocs calling the river home, the Tarcoles River basin is home to over half of Costa Rica?s population. The vast marshlands are spotted with many animals, but the prize ? and most often spotted ??are the great crocodiles.?The Crocodile Boat Tour company we work with is?Jose? Crocodile River Tour.