Make Money by Sharing Your Favorite Products and Services
Earn up to 30% of available commission on each paid booking, product or service.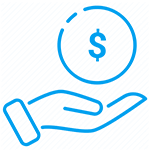 Make Money From Anywhere
You do not have to be tied to your desk. You can look up and post and share products and services from anywhere you have internet access using your laptop or phone.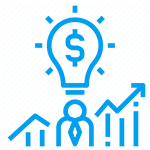 Start small, aim big
Time will make you reach the stars and keep you there. Get up to 30% of available commissions that are set by each vendor on each product on each paid booking, product and service.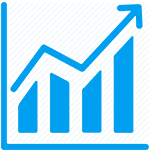 Track your progress
Real-time statistics and reporting, this is the foundation of keeping track of how your affiliate link performing and also a good tool to plan you're your goals.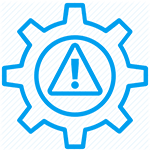 No risk
Join for free and get everything you need with askzipy.com without any risk and earn thousands of dollars by simply sharing your referral link with your contacts, customers, website and social media accounts.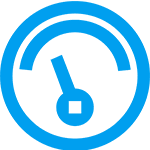 No limits
Reach more people – earn more money, commissions are transferred at the end of each month. There is no limit you to how much you can earn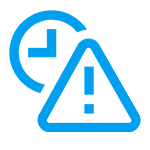 No Expiration
Once you set up an account, share to your site, post your banners and share with your contacts you do not have any expirations to worry about. Your link will be active and ready for you to use where and when you need it.
Benefits of an
Affiliation Program

with AskZipy.com

AskZipy affiliate marketing program provides an easy way for our partners, marketers, entrepreneurs, supporters and clients to create additional sources of income from their website and contacts. Get paid by simply promoting and marketing your referral link, to your contacts and by sharing your referral link or our marketing banners on your website of any of the products on our website to generate instant sales and get paid up to 30% in available commissions, commissions are set by each selling vendor and on each product.

This is an excellent and hassle-free way to generate income without all the hard work of selling, coordinating, confirming and delivering the product to service to your customers. Simply share the link, if they make a purchase our vendor partners takes care of the rest, you can sit back and get paid on every purchase made from your link.

If you love this and want to explore how to make even more money, Check out our Entrepreneur and our Marketer programs.
Start Your
Own Online Business

today!

AskZipy,com is the top online business directory in Costa Rica. We offer online business tools and resources for companies in Costa Rica. We have business listing packages, an online store, a turnkey booking system and more...
FAQs for Affiliate Program
Top 7 Tips on Getting the Most Out of the Affiliation Partnership

1. Share link to your Whats App contacts
2. Share link on your Social Media Accounts like Facebook, Instagram, Twitter, LinkedIn, Etc
3. Add link to your email signature
4. Select and post products using your link
5. Add our online store to your site
6. Add Banners to your website
7. Upgrade to Entrepreneur and Earn More.


What is the AskZipy.com Affiliate Program?

Earn commission by promoting and driving sales to thousands of AskZipy.com vendors with just referring link.

How do I get the Referral Link?

You need to sign up for the affiliate partner program. If you a listing or online store account, you are already an affiliate. You need to log into your business dashboard to access your affiliate link?

How Much is the commission?

Commission varies based on the product set by each vendor for each product. We share up to 30% of the available commission with our affiliate partners.

How can I become an Affiliate?

Click on login at the top left corner, log in with your social media account or email. If you do not have an account yet click on create and account and complete all your profile information.

Where do I find my Affiliate code and How Do I Start making money?

Your affiliate code is in your dashboard. You can copy and paste the code to FB, what's app and the rest of your social media accounts. You will get paid on all customers who make a purchase using that link.

How do I know if my contacts are using my link?

You will see a report of everyone that has click on your link and made a purchase.

When and how do I get paid?

You will instant credit to your account as soon as your customer pays for the product or service You will get paid upto 30% of the available commissions set by the vendor on each product. You will be able to see the balance on your account and get a paypal or stripe transfer at the end of each month.

Is there a limit on how much commission I can earn?

No, there is no limit. The more sales you refer to us, the more you get paid.

Are their any restrictions on what country I can share from?

No, we do not place restriction on what country you are from. You can be anywhere in the world and share your referral link and get paid.

How do I get started?

Create an account, get your referral link and start sharing your link to as many people as possible.