Surfing Costa Rica Hot Spots
When you think of Costa Rica, you immediately think of Pura Vida, jungle, rainforest, animals and one of the top activities throughout the country – surfing. Surfing is one of Costa Rica's major attractions as in many areas, the waves are consistently big, breaks are great, water is warm and pura vida is everywhere. Every year, you can find some of the largest surfing contests taking place in some of the more famous locations while Pro's and avid surfers just come down to surf killer spots like Playa Hermosa, Witches Rock and one of the largest left breaks in the world in Pavones. If you want to surf with the best, you have to experience Costa Rica's surfing hotspots.
Pavones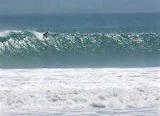 A cobble stone point break that boasts one of the longest breaking lefts in the world. With the right swell direction you can ride a wave for more than a kilometer and on a slow, south swell, the left break has been recorded to last up to three minutes. Large tubes are ideal for experienced surfers, while the waves closer to shore are suited for beginners. The largest waves come during the rainy season which is from April through October. People hear that a swell is heading for Pavones and book a ticket to just come down to just surf that swell.
Witch's Rock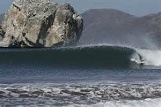 if you want a super remote surfing experience, head out to the Playa Naranjo beach in the Santa Rosa National Park, Guanacaste. This spot got its name for a large rock that sits outside of the break and when local Indians who used to live there heard the Papagayo winds whistling off of the rock - they named it Witch's Rock. It has been said that the rock also puts a spell "so to speak" on the waves as when a wave passes the rock, the rock bends the wave and forms a nice peak which is both left and right breaking. This remote area is not only difficult to get to but it is camping only as there are no hotels, bars or restaurants. If you want a truly amazing remote experience, this is the place to go.
Salsa Brava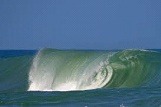 Located in the small town of Puerto Viejo on the Caribbean side of Costa Rica, this beautiful Caribbean paradise is the place to go for heavy tubes and hardcore surf. With a strong Jamaican influence including spicy cuisine and reggae music, the area has a tranquil vibe on land but it is a completely different story in the water. Salsa Brava is distinguished for its coral reef break which produces tubes and backdoors and is considered one of the top spots for powerful waves and consistent breaks in the world. This location is for experienced surfers because of the deep, hollow waves that can reach 150 meters.
Playa Negra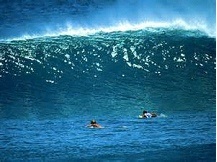 With some of the consistent waves and breaks in Guanacaste, Playa Negra is a very popular surfer beach with a right-hand barrel waves that originate from a narrow channel between rocks where the surf rushes over the shallow rocky bottom. This spot looks like a famous spot in Hawaii called Back Door and is famous because of the surfing movie called Endless Summer II was filmed here. There are a number of good local hotels and accommodations along with some great restaurants that serve up some excellent local Tico dishes where you can sit back, drink a few Imperials and watch the surfers.
Playa Hermosa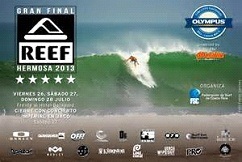 Playa Hermosa hosts an annual surf competition that attracts thousands of fans and in 2009, they hosted the International Surfing Association (ISA) World Surfing Games which was the largest surf competition in Costa Rica's history. Riders from 36 nations competed in the multi-day event. Playa Hermosa is known as one of the most consistent wave beaches in the world which is why many pro surfers move to the area to train and fine-tune their skills and they can practice more than 150 days a year. The other attraction of Hermosa is the proximity to Jaco which is just 5 minutes up the road. Here, you can find goods and services that most beach tows in Costa Rica don't offer.