Travel Seasons in Costa Rica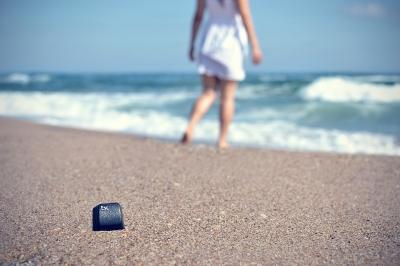 Costa Rica is a tropical country located between 8 and 12 degrees north of the Equator, depending on the north, central or southern part of the country. There are three seasons in Costa Rica but the primary two are the dry season (December to mid-April) and the green season (May to November). Considering climatic conditions while planning a vacation trip to Costa Rica will help one decide the area to visit and the choice of activities. Adventure tours, wildlife watching, sight-seeing, fishing, snorkeling, and surfing are some weather-related activities you would want to enjoy in the right season.
The Dry Season
It begins from November when vacationers from North America come to Costa Rica to celebrate Thanksgiving and ends after the spring break in mid or late April. The dry season is ideal for family holidays, as many schools schedule long vacations around spring. It is the right weather for people from the north to travel to warmer countries like Costa Rica and enjoy summer-like conditions at the beaches and participate in activities such as water sports, fishing and jungle tours.
The Festive Season
This is the peak season in Costa Rica. The three weeks (from mid-December to early January) around Christmas and New Year are for a holiday break and many tourists from United States, Canada, and other countries come to Costa Rica to celebrate these events. Easter breaks or what is called Semana Santa, are celebrated in the later part of the year and are also a part of the festive season. Vacation services rates are slightly higher as hotels, tourist spots and other attractions are often crowded during this peak season. Costa Rica attractions are highly accessible but advance booking for tours, hotels and Vacation Rental Homes are imperative during the festive season.
The Green Season
This is the third season of Costa Rica, which is from mid-May to November which is marked by light to heavy rains, depending on the month. Eco-tourism and rainforest tours are certainly some of the best activities for this season. Tourism is very popular during this period, especially from early June to the end of August. The green season is ideal for those who want to make the most of mystical Costa Rica for adventure tours in lush green and cloudy rain forests or simply unwind in a relaxing atmosphere. Rainfall is evenly spread throughout the country so it becomes easy to plan activities by following a Costa Rica rainfall map. Driving can sometimes be a challenge during heavy storms as visibility is low so you just need to drive carefully.
Costa Rica for you... Anytime
Costa Rica has an ideal climate to please everyone. Distinct microclimatic zones and unique weather patterns are major attractions for all kinds of vacationers. Honeymooners, families, and adventurers prefer spending holidays in Costa Rica as the country provides plenty of options for fun-filled and relaxing vacations at any time of the year.
January
This is the first month of the dry season, which is ideal for those who have escaped cold winters to enjoy the summer-like weather. The first half of the month is often crowded due to the festive season and surcharges are applicable at hotels and Vacation Rental Homes. The second half of the month is the best time for adventure sports like surfing in Costa Rica hot spots.
February
This is the best month of the dry season with maximum activities taking place in Pacific beaches and Central Valley. There is no rainfall in the western and central regions and an abundant amount of sun and clear skies can be expected, so tourists can make the most of the adventure tours, sunsets, and nightlife.
March
This is the month of spring break in the United States when families and student groups are commonly seen in Costa Rica. The weather is marked by sunshine with no rainfall and low humidity. In March, fishermen have some of their best catches and the rainforests continue to be vibrant green so you can enjoy the incredible sightseeing tours.
April
This marks the end of Costa Rica dry season. The weather is perfect; hot and sunny on the beaches and relatively cool in the central valley and the mountains. The country begins to receive slight rainfall in the evening or at night. Reservations in hotels are necessary if one is planning to visit Costa Rica in April, during the Easter holidays.
May
This is the month of the changing season from dry to rainy. Shifting patterns from bright sunshine to sudden late afternoon showers make the weather unpredictable. Rains are consistent in the Caribbean Coast and high temperatures at the beaches and low lands. May is a great time to visit Vacation Rental Homes and Hotels in Costa Rica rates are reduced from the high season.
June
This is the best month of the green season in Costa Rica. Heavy rain showers occur in the afternoon, evening or sometimes at night. Beaches are mostly visited in the morning or early afternoon with plenty of activities to enjoy in the warm weather. Summer breaks in the United States and Canada pull in a lot of families and student groups especially for adventure tours in Costa Rica.
July
This is the mid-month of the green season when dry cycles are common for a short span of time. Rainfall decreases for at least four weeks in the North Pacific. July is a great time to visit Costa Rica especially to enjoy summer at the beaches and small rain showers in the evening. Transportation in Costa Rica especially flights, should be booked in advance as many families are continually travelling to and fro during summer breaks.
August
This month is still mild in rainfall with occasional large storms except for the Caribbean side. Those who are flexible with their travel schedules can visit Costa Rica in August, which is the off-season and avail good deals and discounts almost everywhere. Honeymooners can check for discounts at hotels especially if they are planning a vacation on a tight budget.
September and October
There is heavy rainfall during September and October especially in the coastal and hilly areas such as the Pacific beaches and central valley respectively. Southern Pacific and Osa Peninsula receive continuous rainfall for weeks. If you don't mind tropical rains or heavy downpours at times, September and October are the most affordable times to visit as many vacation services especially Hotels and Vacation Rental Homes offer their best-reduced rates.
November
Rainfall can be wide-spread throughout Costa Rica but with low intensity. Northern and central beaches and the mountains follow a pattern of sunny mornings and slight showers in the afternoon or evening. Lodges and tour operators resume operations as the weather begins to dry and tourists start showing up November is the month of watching multi-coloured quetzal, catching sailfish and opting for adventurous tours.
December
This is the most eventful month of the year. The first two weeks have few visitors as tourists prepare for the Christmas celebration which makes it a very favourable time for visiting many places in Costa Rica. Events such as cultural festivals, Christmas and New Year pull in a large number of international tourists to most towns in Costa Rica and all tourism services are operational in full swing.