Manuel Antonio – A Perfect Vacation Destination
Manuel Antonio has some of the most beautiful beaches in the world bordered by the incredible rainforest. It is one of the most popular tourist destinations in Costa Rica, located in the Central Pacific Region. The town of Quepos marks the beginning of Manuel Antonio that stretches along an approx 8 km road up a mountain and then back down, finishing at the entrance of the famous Manuel Antonio National Park and the beautiful Playa Espadilla. Manuel Antonio National Park is listed as one of the world's 12 most beautiful parks by Forbes. It's home to many endangered species of plants and animals, making it the biggest crowd puller among other attractions.
Explore and Enjoy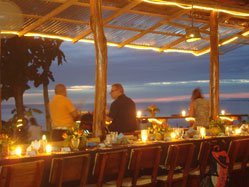 Manuel Antonio offers hundreds of options to explore and enjoy. While planning your trip, deciding where to go may be the hardest part as the place offers so much to see and so much to do. Manuel Antonio provides you an opportunity to explore multiple locations, participate in various activities and satisfy your taste buds with great seafood and typical Costa Rican Cuisines
Beauty and Adventure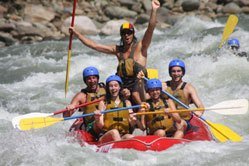 Manuel Antonio is not only famous for its beautiful beaches and natural bio-diversity but also for adventure related activities. You can enjoy Surfing, Snorkeling, Scuba Diving and White Water Rafting. Jungle Tours Tours, Adventure Rides, Forest Trekking and Zip Lining will keep you on your toes all the time. Not a single moment of boredom.
Nightlife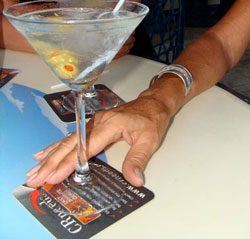 And as the sun goes down, you can just relax on the beach enjoying the breeze and your drinks. Manuel Antonio has one of the most beautiful nightlife, which reflects its culture that the locals have successfully preserved over generations. With live music and shimmering lights around you mixed with the sound of waves, its like paradise on earth. With hundreds of sea facing hotels and villas around, you can enjoy the serenity all night long being in your own comfort zone.
When to Visit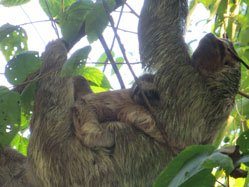 The best season to visit Manuel Antonio is from November to April. It saves you from the chilly winters in the United State, Canada and Britain. This is also the peak season because of Christmas Vacations, New Year, Easter and Spring Break in schools. The prices are very reasonable for everything including staying . But if you want to see the lush and verdant Manuel Antonio and less crowd, you can visit it during May through November, also known as the 'Rainy Season'.
Home Away from Home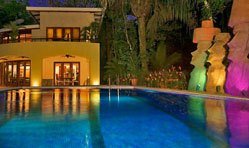 Manuel Antonio is also a hot spot for property investments. You can invest in luxury rental villas, beachfront homes, condos and other development properties.
For more information about Where to Stay, What to Do and What to Eat and in Manuel Antonio, see our guide to How to Plan Your Trip or check out askzipy, the complete Manuel Antonio Directory.